Reiver Lightweight Tartan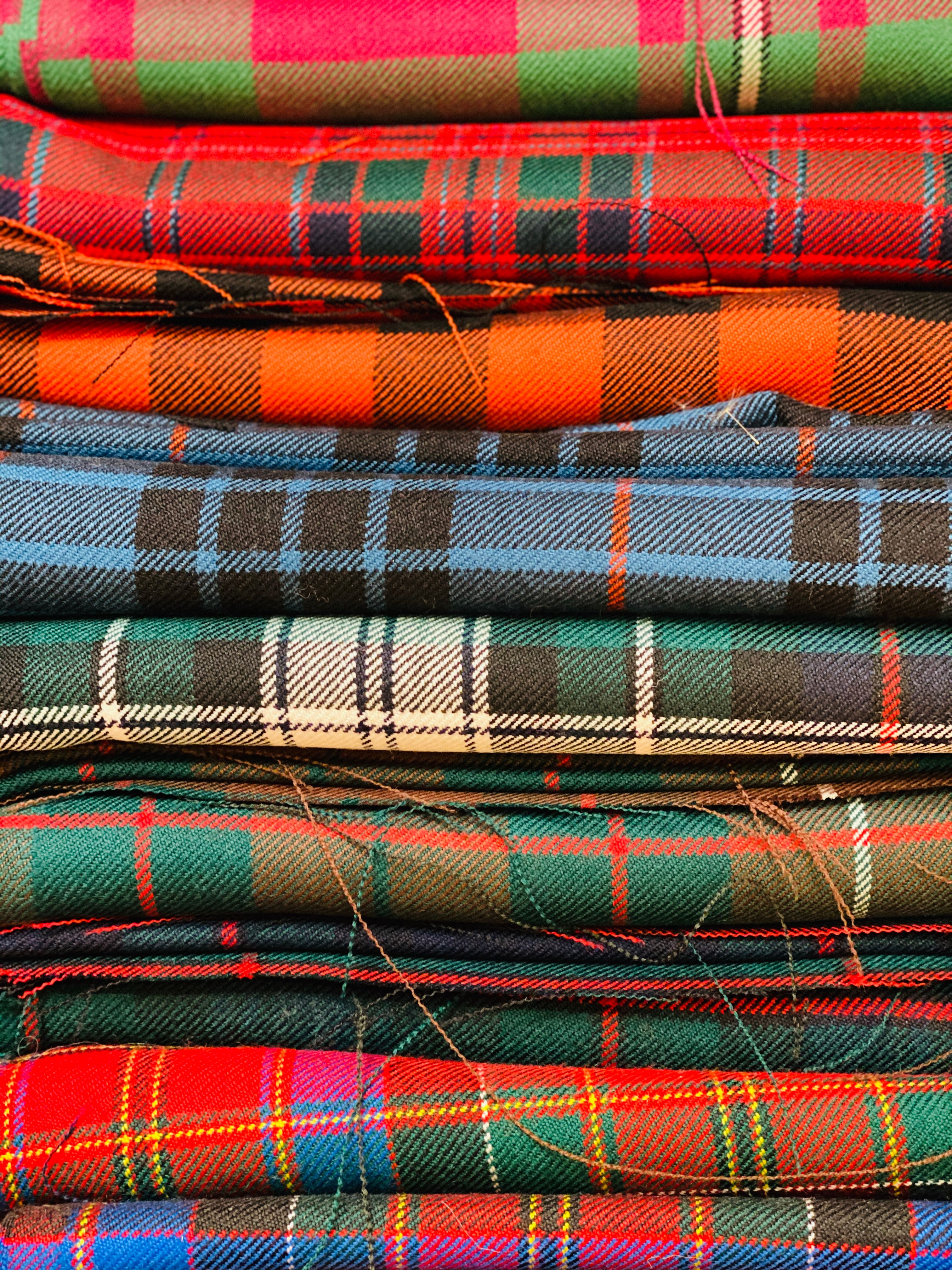 100% Pure New Wool
Weight 320/325 gms per linear m
Width 150 cms (59")
Our lightweight fabric is available in a collection of around 500 authentic tartans, estate checks and solid colours. These are generally available from stock or if not currentlyin stock they are likely to be in the process of being made to replenish stocks.
This cloth encompasses a wide application of uses. It has been used successfully in many clothing types from jackets to ties, skirts to dresses, head wear and even shoes. In traditional Scottish wear it is perfect for sashes, cummerbunds, capes and as a lightweight kilt cloth.
Additionally it works well in interiors as cushions, curtains and light upholstery.
DRY CLEAN ONLY