Puffin Tea Towel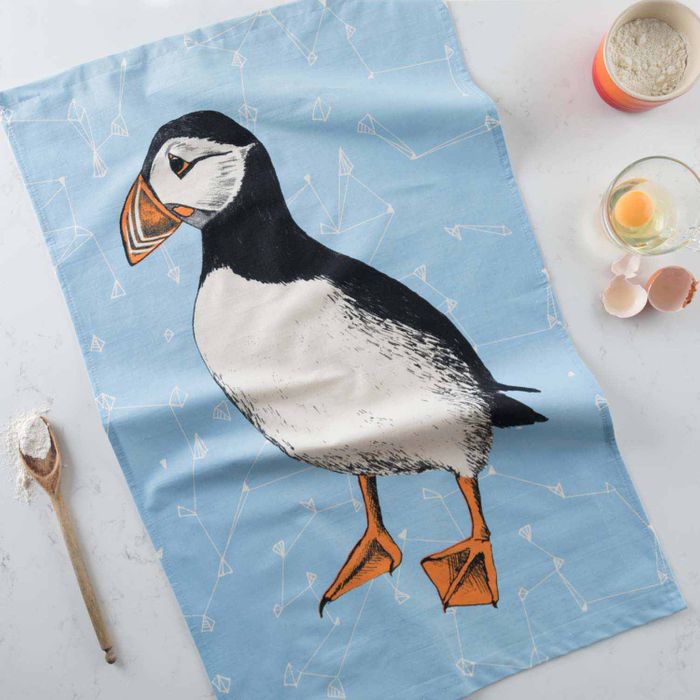 A beautifully illustrated tea towel featuring Britain's favourite seabird, the Atlantic puffin!
Made in the UK and from 100% unbleached cotton measuring 48cm x 76cm it is also machine washable (Max. 40ºC).
Our bright blue puffin dish towel features a large illustration of the popular puffin with a contrasting geometric pattern printed in the background. Printed in blue, black and orange this towel comes neatly folded and packaged in a pretty paper band.