NEW Highland Cow Fields Tea Towel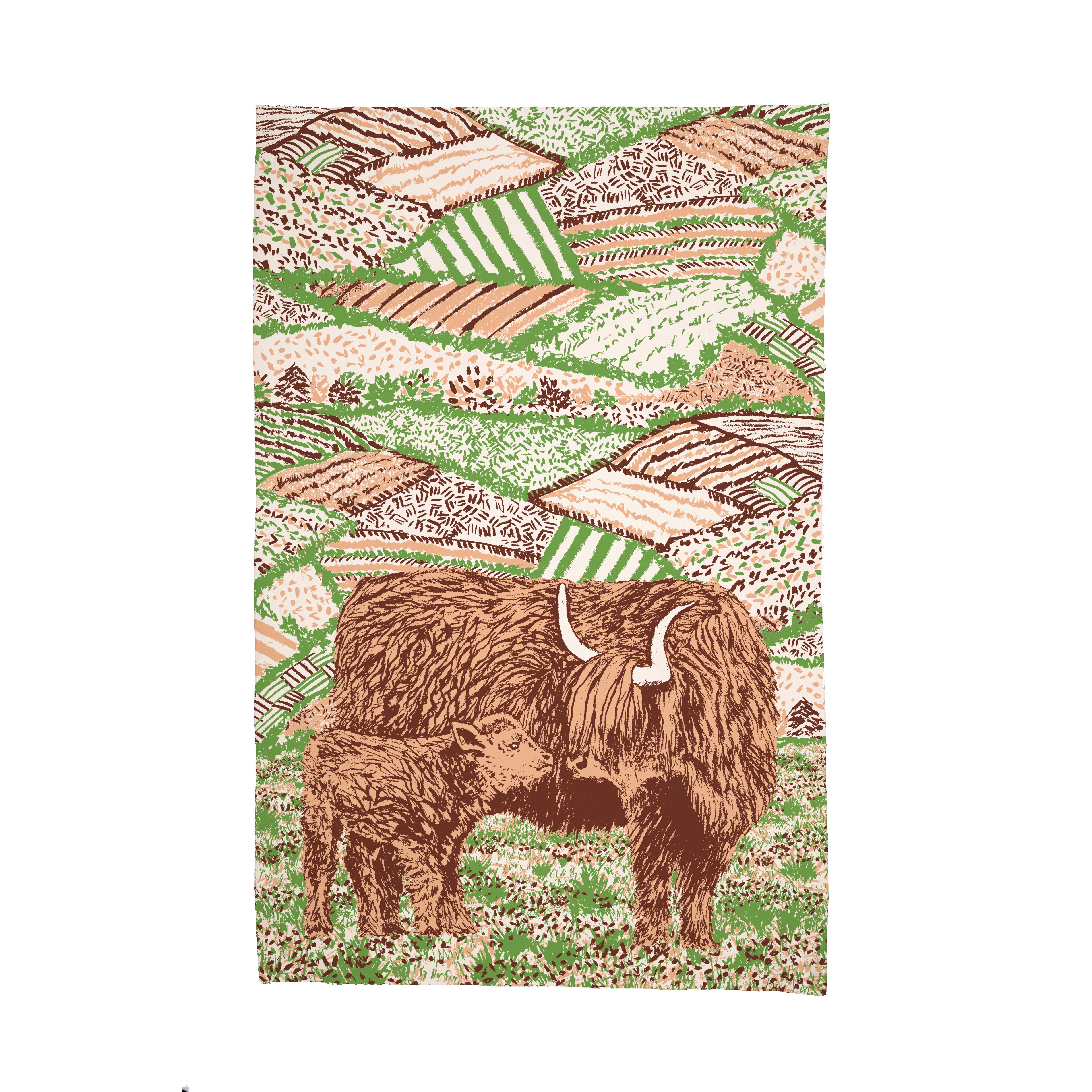 New for Spring 2021 is our Highland Cow Fields collection!
Measuring 48cm x 76cm this large dish towel is made in the UK and from 100% unbleached cotton. It comes neatly folded and packaged in a pretty paper band too.
Our new range includes aprons, tea towels, double oven gloves, bone china mugs and tote bags, all of which feature Cherith's illustrative designs of affectionate highland cows grazing in colourful, lush fields! Delivery will be for mid-late March.