NEW Highland Cow Fields Double Oven Glove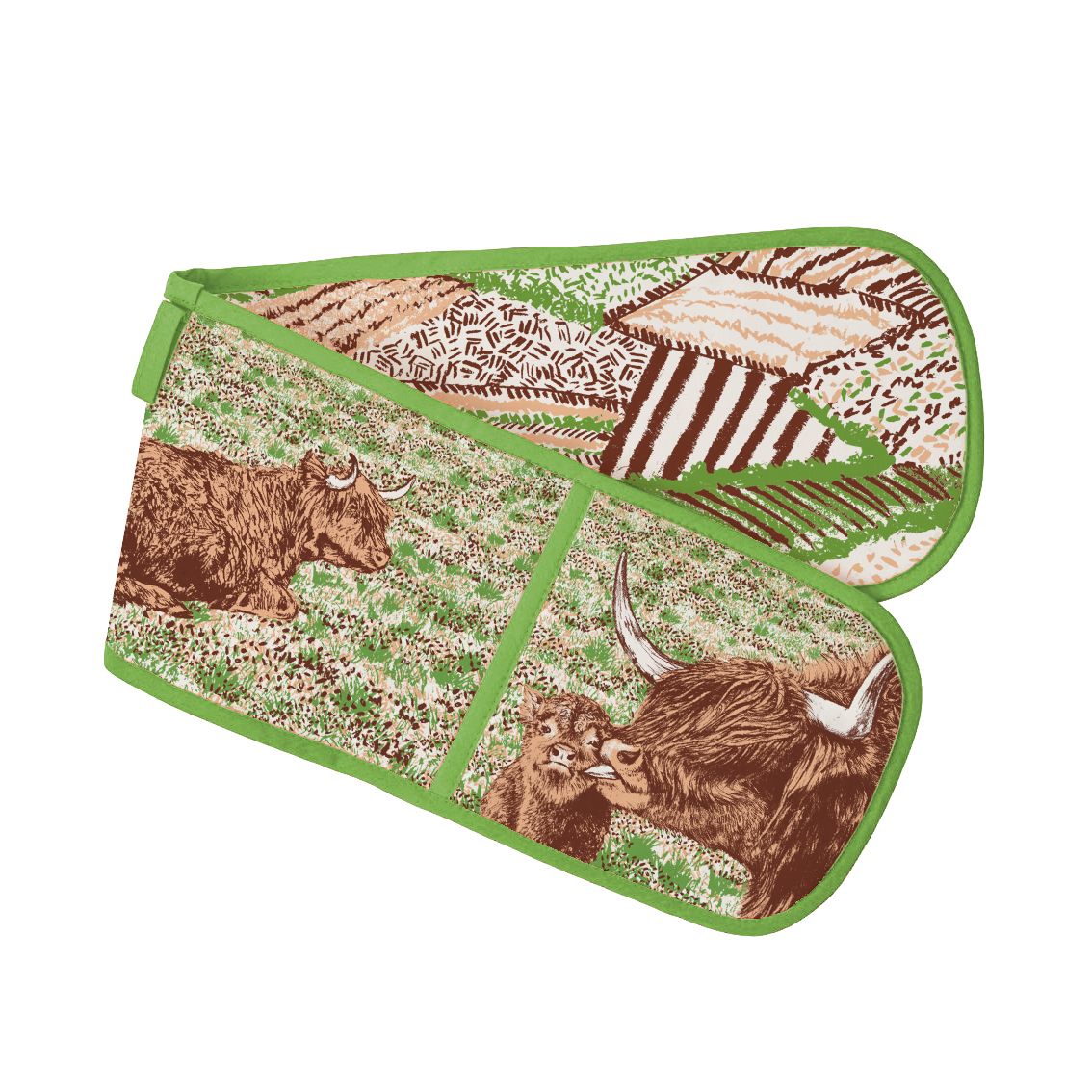 New for Spring 2021 is our Highland Cow Fields collection!
Handmade in the UK the oven gloves are made from unbleached cotton and measure 82cm x 18cm. A green trim finishes off the gloves wonderfully.
Machine wash at 30°C.
(The gloves conform to British Standards 6526:1998)
Our new range includes aprons, tea towels, double oven gloves, bone china mugs and tote bags, all of which feature Cherith's illustrative designs of affectionate highland cows grazing in colourful, lush fields! Delivery will be for mid-late March.