NEW Christmas Reindeer Double Oven Gloves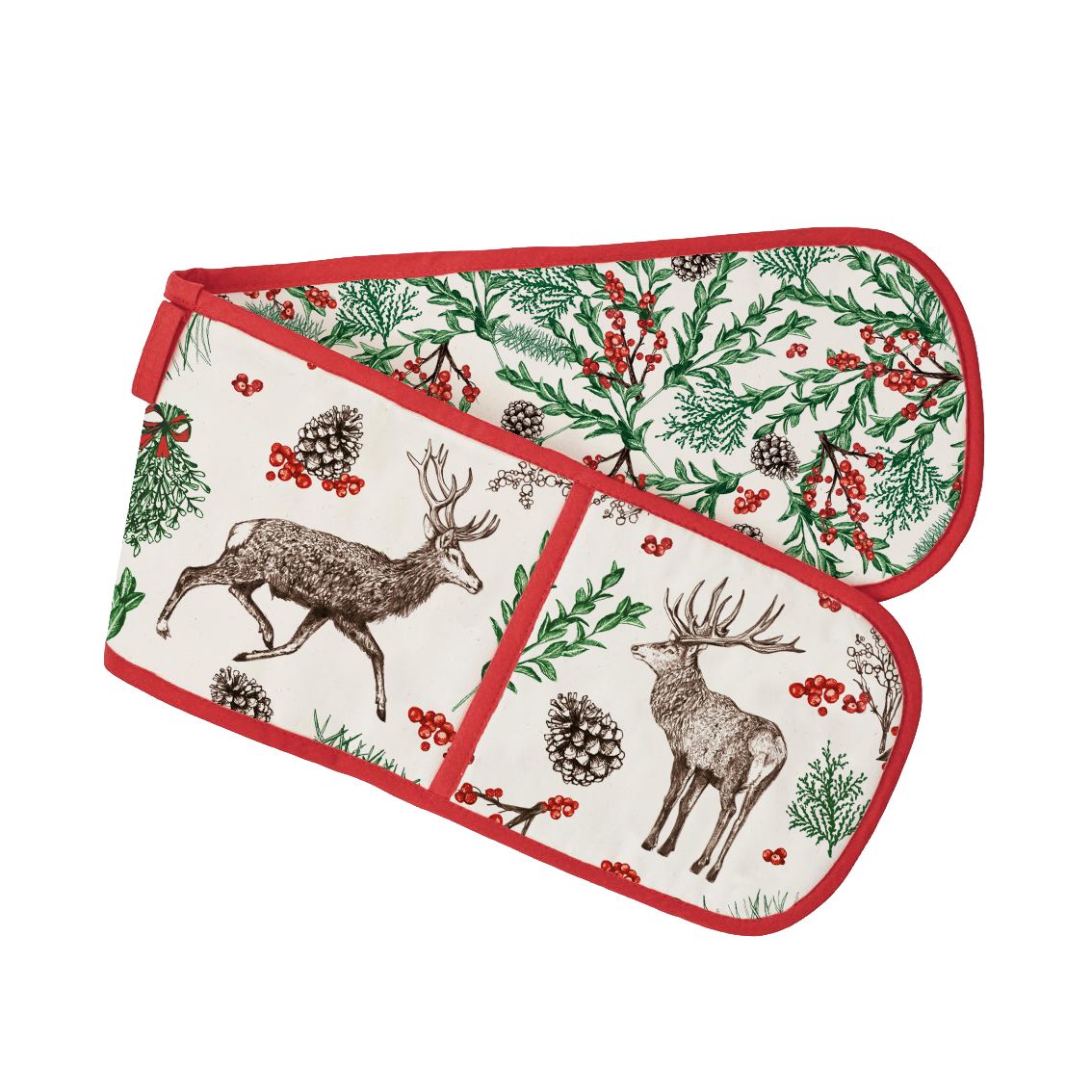 Handmade in the UK our Christmas reindeer double oven gloves are made from unbleached cotton and measure 82cm x 18cm.
Printed in festive red, green and brown our oven gloves feature Cherith's illustrative design of reindeers and winter florals. Two different designs are printed on either side of the glove. A matching red trim finishes off the gloves wonderfully.
Machine wash at 30°C.
(The gloves conform to British Standards 6526:1998)