GREETINGS CARDS - SINGLE CARDS & PRINTS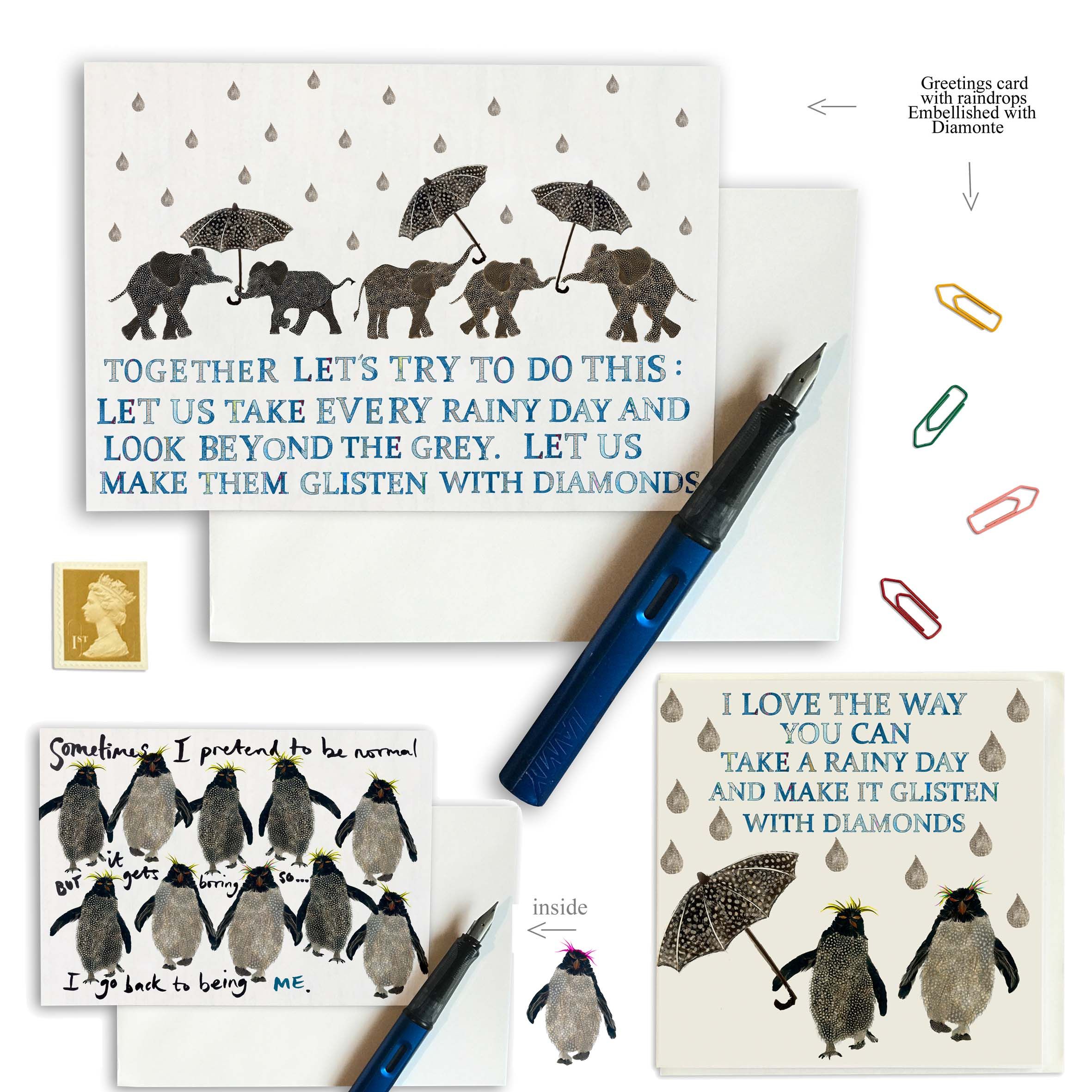 There are more than 100 greetings cards to choose from. All are made in Scotland and made on lovely quality card. The first photo here is a couple of my new 'rainy day' cards - an extension to my popular umbrella embelished card. The 'sometime I pretend to be normal' card was new last year and has been a good seller this year.
I will update with more cards for image 2 and 3 over the next few days.