CELTIC AT HEART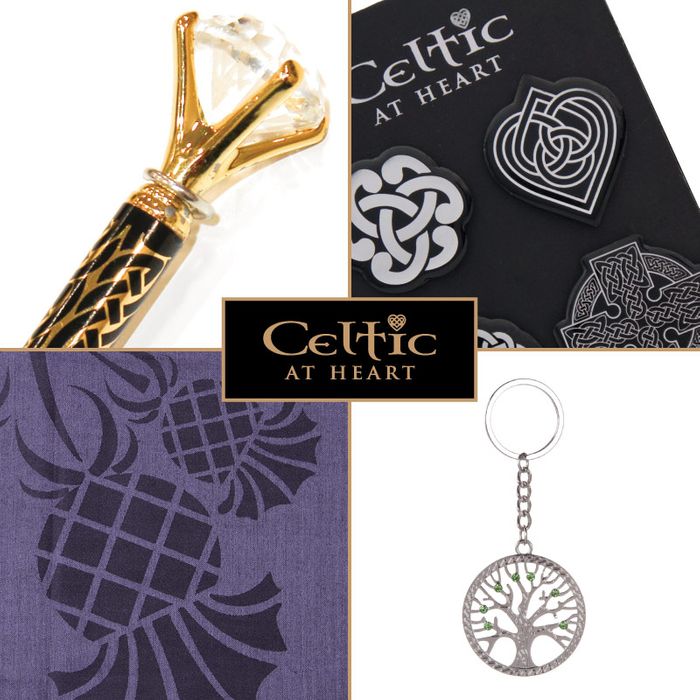 Celtic at Heart is the bridge between the Celtic nations of Scotland, Ireland and Wales.
Offers a range of Celtic inspired products by taking the traditional Celtic knot designs and placing them into contemporary textiles, gifts & souvenirs.
Download our brochure from here. For pricing contact us by emailing info@eurostick.biz or register for our online ordering platform at www.eurostick.biz and we will send you an access link.