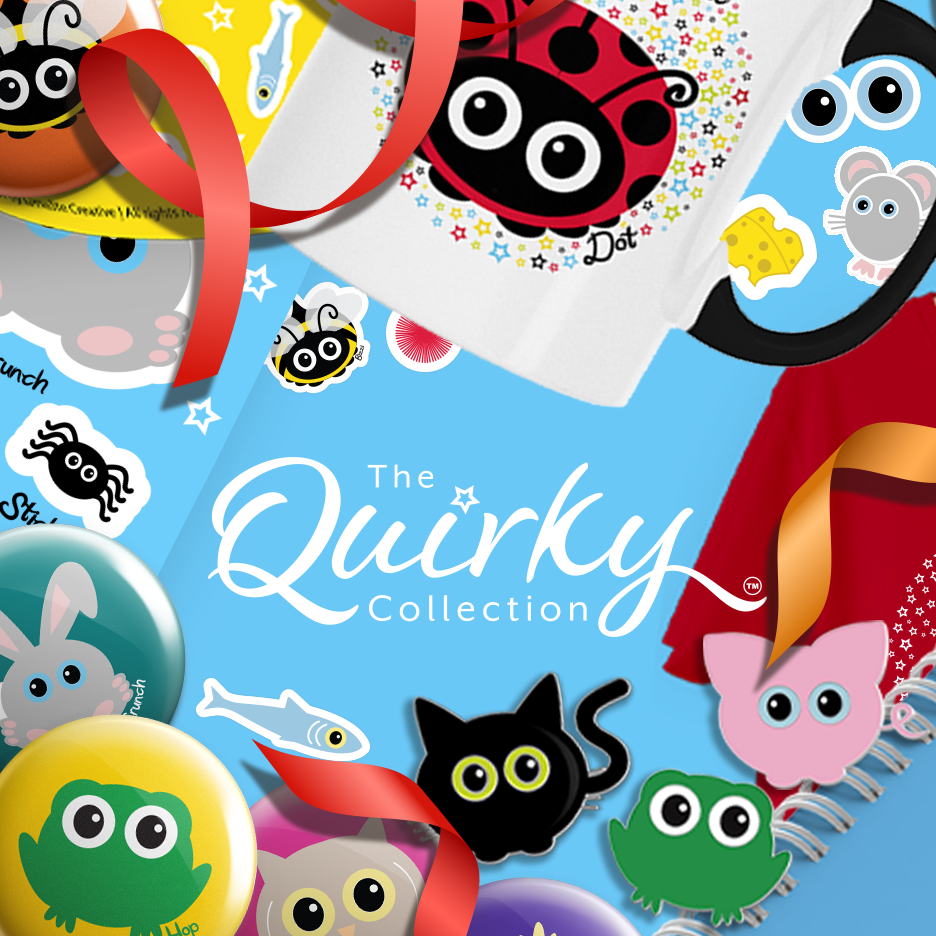 The Quirky Collection is a sister company of graphic design business Limelite Creative in Falkirk, Scotland.
As well as helping business brands stand out visually, founder Alison M Harkins always had a desire to design and launch her own products, having helped other companies launch theirs into the marketplace.
And so, in 2020, 'The Quirky Collection' was born with products from its very first range 'Cheez 'n' Pickle & friends' unleashed in October - featuring bespoke design for themed stickers, mugs, greetings cards, t-shirts, button badges and more. All products have been sourced via local suppliers in Falkirk with many more in development including enamel pins, soft toys and a Children's Imagination & Activity Journal.
The Cheez 'n' Pickle & friends range features a delightful group of animals very relatable to young children. Each character has its own personality, goals, and dreams.
It was Pickle, a family cat of the founder, who inspired the development of The Quirky Collection™ with her quirky, humorous personality. Pickle's digital character was initially created in 2012 but the design actually lay dormant until it was resurrected in 2020!
The Quirky Collection is passionate about creating joy, happiness and fun with their products for families to enjoy across the globe.
We want to make a huge difference with our ranges and bring smiles to faces with our selection of stationery and gift ideas!
Address
FALKIRK
Stirlingshire
United Kingdom
General Gift

Greetings Cards & Stationery

Scottish Gifts