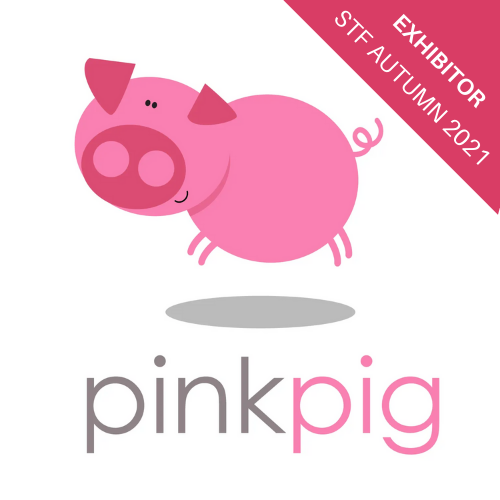 Pink Pig publishes bright cheery greeting cards on beautiful card to create a burst of colour on your shelves. We have a strong focus on Scottish titles- contemporary, fun, and never tacky!
All our cards are designed by illustrator, Mabel Forsyth, and are manufactured in the UK and printed on FSC accredited board.
Our Scottish have been a big hit with stockists and customers, and we are proud that our stockists return to re-order
Two ranges in particular- 'Hootenanny' and 'Havers' are our best selling ranges and we have just added a new 'Scottish relations' section to the Hootenanny range with 'Granny', Mam, Mum, Grandpa, Papa, etc. We plan to extend these titles even further- so let us know what you'd like to see in the range!
Our 'Add Your Own Town' cards have been huge sellers in our Christmas ranges, and we have now created an everyday 'Add Your Town' using popular designs from various ranges.
We now sell striking Art Prints which have a great price point/mark up and these are based on our popular 'Dusk' card range which features Stags, Highland Cows, pheasants and sheep in a vivid colour palette of deep inky blues, soft lilacs, and glowing amber sunsets.
Finally, remember to check our our Christmas card range which includes our ever popuar 'Add Your Town Name' designs
Address
Edinburgh
Midlothian
United Kingdom
NEW

Special Offer: 5 Free packs of cards

5 FREE packs of cards

Offer expires on: 30-Apr-2021
Art & Prints

Greetings Cards & Stationery