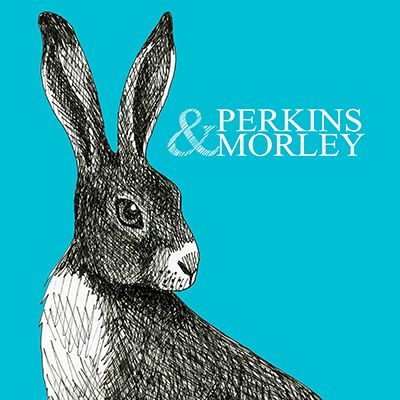 Perkins & Morley are Jill Perkins and Jan Morley, and we have been a designing duo since 1987.

Our Collective Noun range is our most well known and now, with ranges such as Zigzag, Pulp, Animal Ink, and our new Wilder and Wild Wood ranges, we are delighted that our customers continue to enjoy our quirky sense of humour and our love of wildlife and nature, just as much as we do.
Both of us draw upon our inspirations and experiences from around the globe. However, it is the UK that inspires us the most. Jan is often walking the stunning valleys and fells of Cumbria with a camera and drawing equipment, while Jill sketches and paints in Devon, surrounded by beautiful coastlines and countryside.
"We love what the UK has to offer. Not only does it give us beautiful scenery and an immense variety of birds and animals; but talented craftspeople we can call upon to make all our greetings cards and gifts. We are proud to say we design and make everything in the UK; we print our cards in Essex, our tea towels in Redcar and London and a range of gifts including coasters, key rings, clocks and chalkboards are all hand-made in Pershore.
All our cards are printed on recycled paper with recycled paper envelopes and a compostable bag.
Hope you enjoy browsing our page and we look forward to hearing from you.
Jill & Jan.
Address
Arnside
Cumbria
United Kingdom
Cottage Collection New for 2021 Consists of two deckchairs and sixteen cushions designs. Cushions From £34.99 (Cotton Linen) Deckchair £129.99 each Available from Perkins & Morley perkinsandmorley.com

Delft Collection New for 2021. Six designs. Cushions From £34.99 (Cotton Linen) Coasters/Tablemats £3.50/£9.99 each   https://perkinsandmorley.com/product-category/collections/delft-collection/
Fashion Accessories

Garden & Outdoor

General Gift

Greetings Cards & Stationery

Kitchen & Dining