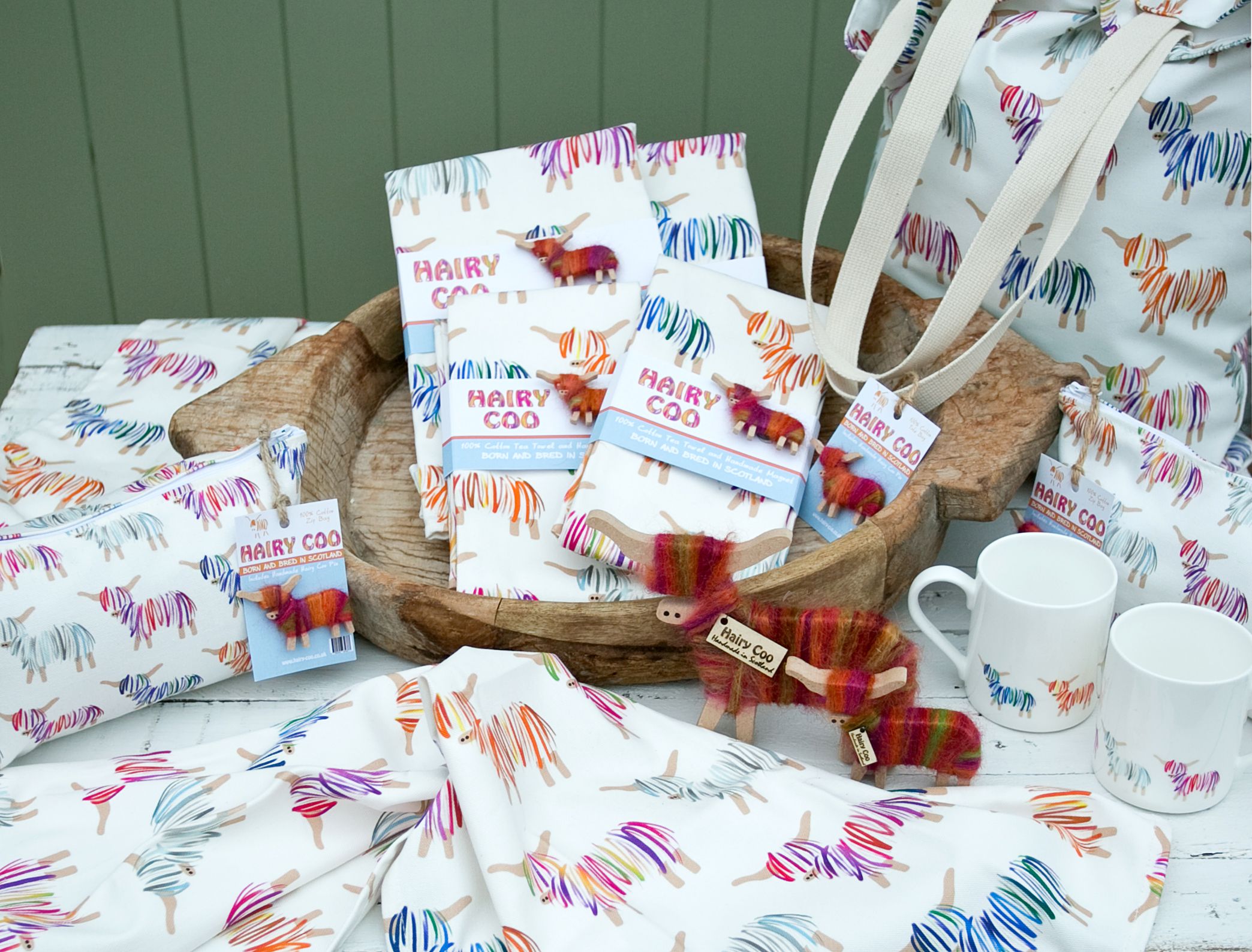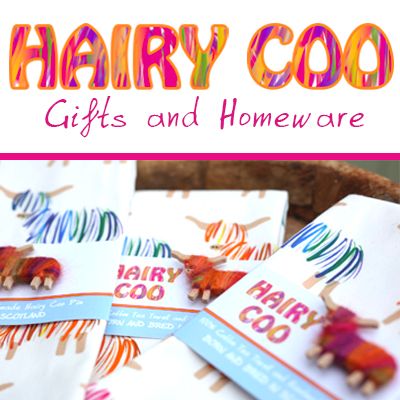 Based in the Highlands of Scotland, Hairy Coo is a family run business offering a range of lovable, hand-crafted accessories and vibrant home and giftware featuring Scotland's most iconic animals; the Highland Cow (Hairy Coo) and Sheep (Woolly Ewe).
We create a range of handmade keyrings, brooches, fridge magnets, ornaments and Christmas hangings. Each product has been hand-wrapped in Scotland, in specially dyed wool giving each Hairy Coo and Woolly Ewe their own distinct personality!
Our new range of homeware and textiles, including tea towels, aprons, mugs, zip bags and tote bags, feature our fabulously bright and quirky Hairy Coo and Woolly Ewe design.
All our products are designed in Scotland and made in the UK and every homeware item comes with a handmade coo or ewe included in the price!
Address
Ralia
Newtonmore
United Kingdom
Special Offer: £250 or £500

A selection of Hairy Coo/Woolly Ewe homeware products to create a fantastic display in store

Offer expires on: 31-Mar-2021

A full display stand of Hairy Coo or Woolly Ewe Accessories

Offer expires on: 31-Mar-2021
General Gift

Greetings Cards & Stationery

Interior Accessories

Kitchen & Dining

Scottish Gifts