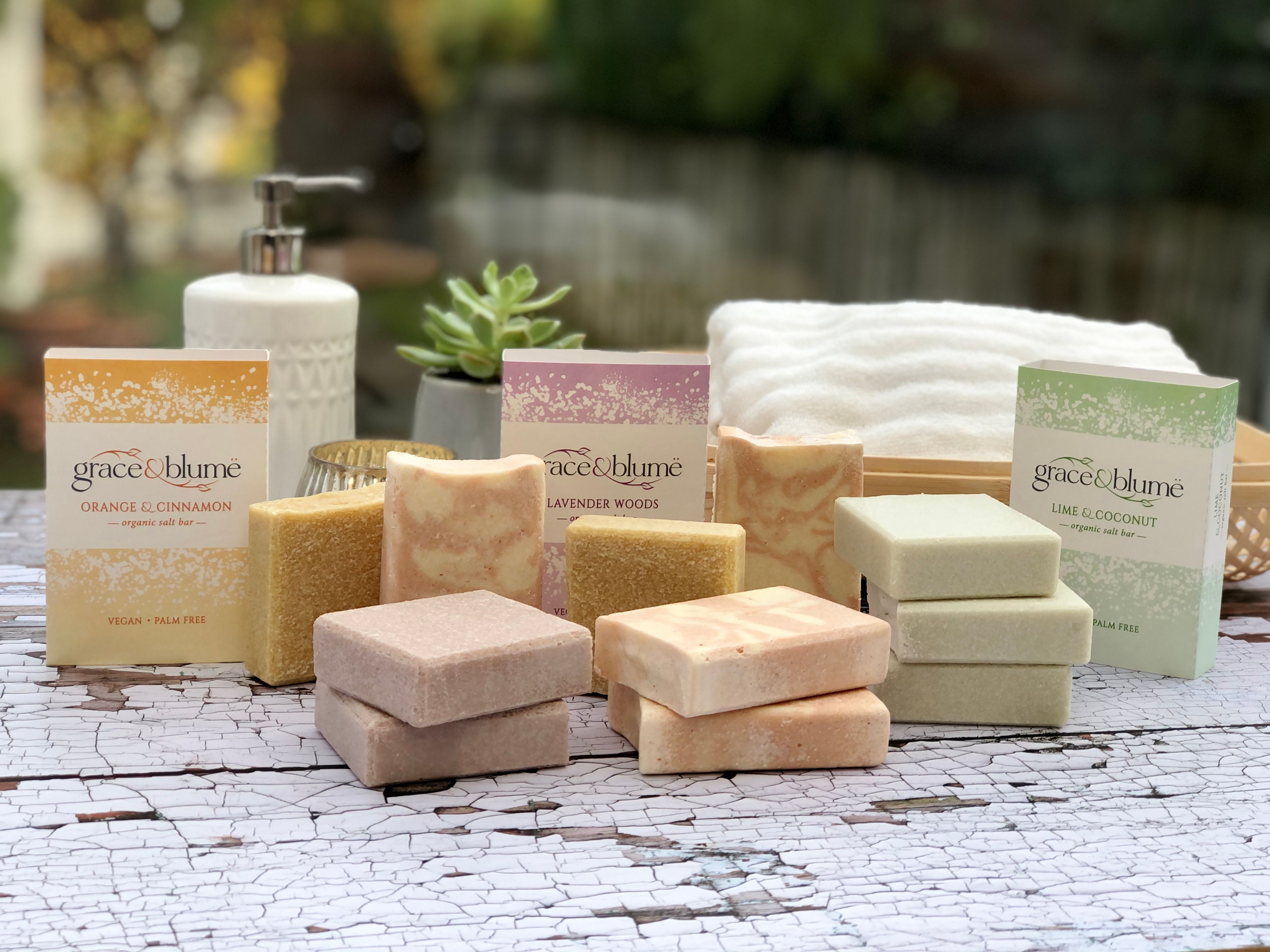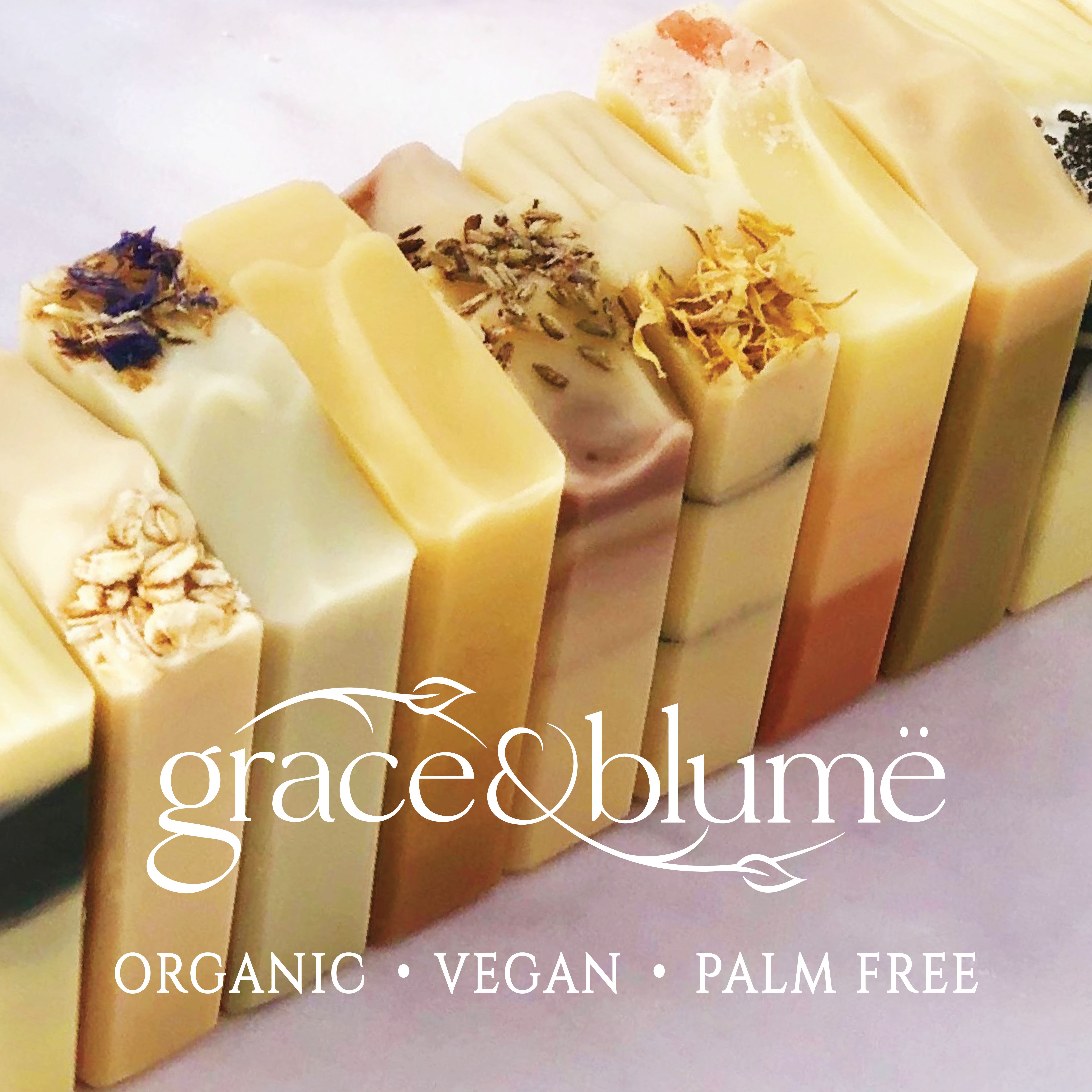 Luxury organic handcrafted soap & skincare produced in Scotland using only the finest organic certified plant oils, essential oils & natural clays.
Vegan, palm oil free and sustainably packaged, Grace & Blumë products help care for the planet whilst caring for your skin.
Launched in October 2020, this small business has exceeded all expectations and is looking forward to a busy year with the addition of a small organic skincare line & organic herbal teas.
A percentage of after sale profits is donated annually to the Rainforest Alliance & BeeCause.
Address
Glasgow
United Kingdom
Special Offer: 10% OFF INTRO OFFER

10% off the first order placed by new customers

This offer is only available at the show

Offer expires on: 31-Dec-2021
Eco & Ethical

General Gift

Interior Accessories

Scottish Gifts

Wellbeing