Fluke Jewellery
Collection: Creative Orkney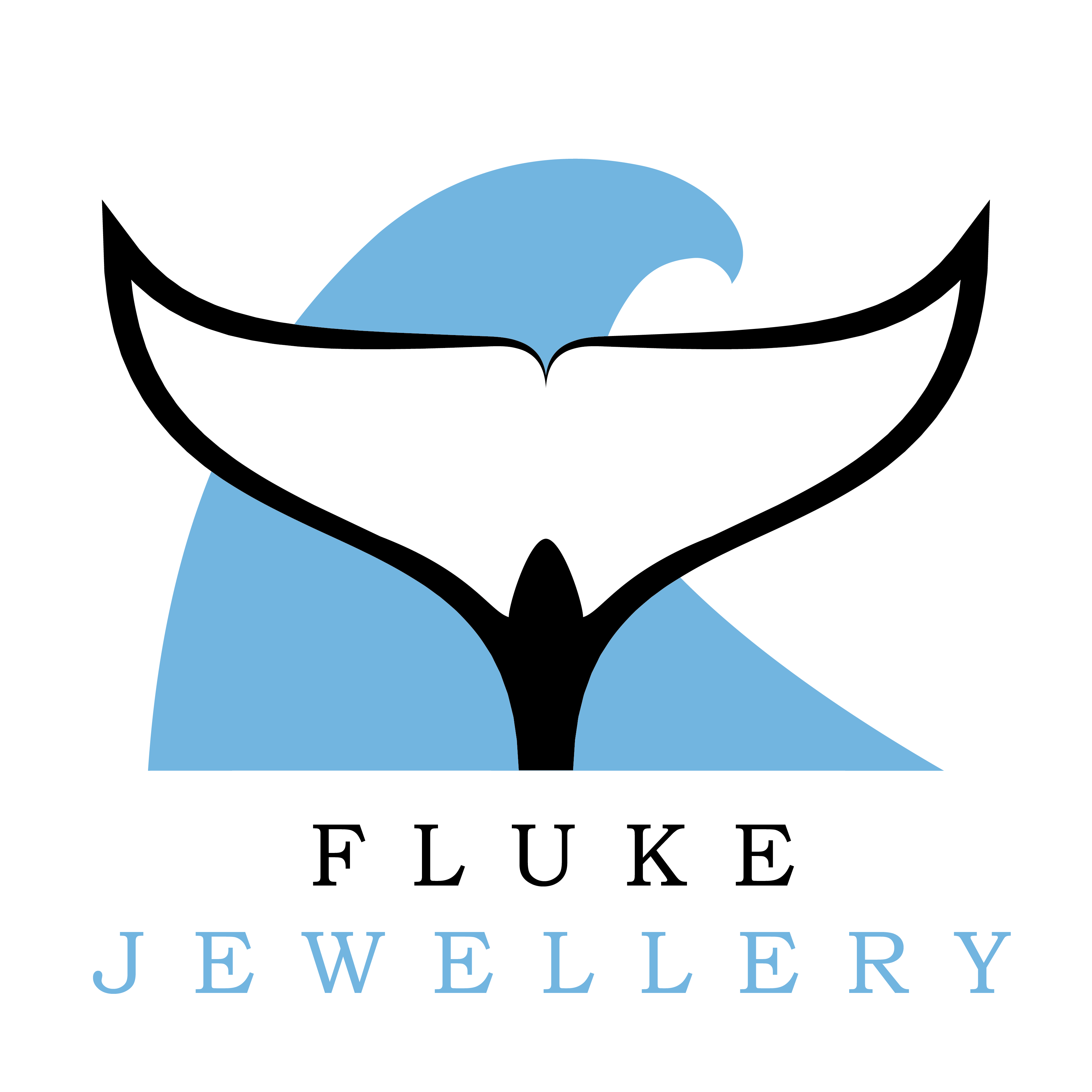 Drawing inspiration from our incredible surroundings in the Orkney Islands, Fluke Jewellery, has created a unique collection of handcrafted designs. Using a range of materials, we aim to capture the essence of the natural world and all its creatures.
Our signature range, the cowrie shell, known as the Groatie Buckie in orcadian dialect. Found along the shorelines of Orkney, Shetland and Caithness. Thought to bring luck to those fortunate enough to discover the tiny shells, they rekindle childhood memories of hours spent searching for these elusive little treasures. Available in sterling silver, hand enamelled silver, gold and fully recycled copper.
Address
Kirkwall
Orkney
United Kingdom
Our newest collection, Seafoam, is inspired by the natural phenomenon created by the crashing waves. Handcrafted in Sterling Silver and set with a Peridot, Blue Sky Topaz and Cubic Zirconias to repres ...

Our most popular collection Groatie Buckie, handcrafted in Sterling Silver these little treasures, better known as Cowrie shells, are thought to bring luck to those who are successful in their hunt. A ...

With a range of possiblities our collection of Indie stacking rings gives our customers the option of creating their own personal combination. With a range of semi precious stone bands and decorative ...

Our Seahorse collection takes its likeness from the tiny but majestic common seahorse, Hippocampus Kuda. Handcrafted in Sterling Silver with the option of a hand enamelled finish in beautiful oceanic ...

These unique handcrafted pendants are complete with hand poured glass created by John Ditchfield. Each piece of glass completely different. These miniature masterpieces are the ulitmate statement piec ...

Handcrafted in sterling silver, these beautiful tails represent the freedom of the ocean.  Available in sterling silver and hand enamelled silver with an oceanic colourway.  Full range of fluke tails ...

From our collection of rays, an extraordinary statement piece, designed with the graceful movement of these unusual creatures in mind.  This collection contains; 5 pendants, 2 brooches, 2 pairs of ear ...

Our beautiful seashells come in pendants, earrings and bracelets and can be made in sterling silver or have a set with our coastline enamel. 

These cheerful little characters are often the highlight for many visiting Orkney. Found nesting on the cliff faces, Atlantic puffins are fascinating. Handcrafted in sterling silver with hand engraved ...

Handcrafted in sterling silver and hand engraved, our selection of incredible statement pendants are inspired by the designer's underwater encounters with these gentle giants. Available are Humpback W ...

One of our favourite pieces, this stylish unisex torque bangle is available in two options, Humpback Whale and Orca Fluke tails.  Handcrafted in sterling silver, the open style of this bangle means th ...
Fashion Accessories

General Gift

Jewellery & Watches

Scottish Gifts