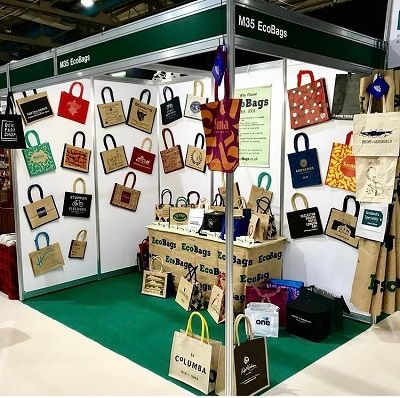 Since 2003 we have been supplying quality businesses with bespoke branded re-useable bags, custom-made fresh to specification.
Shopping Bags promote your business regularly whilst also saving you money as you reduce giving away endless free single-use carriers.
Bespoke Hamper / Product Bags achieve multiple sales per transaction and have an after use not achieved with baskets or boxes.
Click on "Products" above to see examples & we look forward to helping you create your own "EcoBags".
Address
Plymouth
Devon
United Kingdom
Special Offer: FREE mock-up visual before ordering

Send us your logo / design and we'll create a visual layout BEFORE you place any order

Offer expires on: 26-Feb-2021
Eco, Organic, Ethical & Vegan

Food Service

Gift Food & Cookbooks

Packaging, Display & EPOS