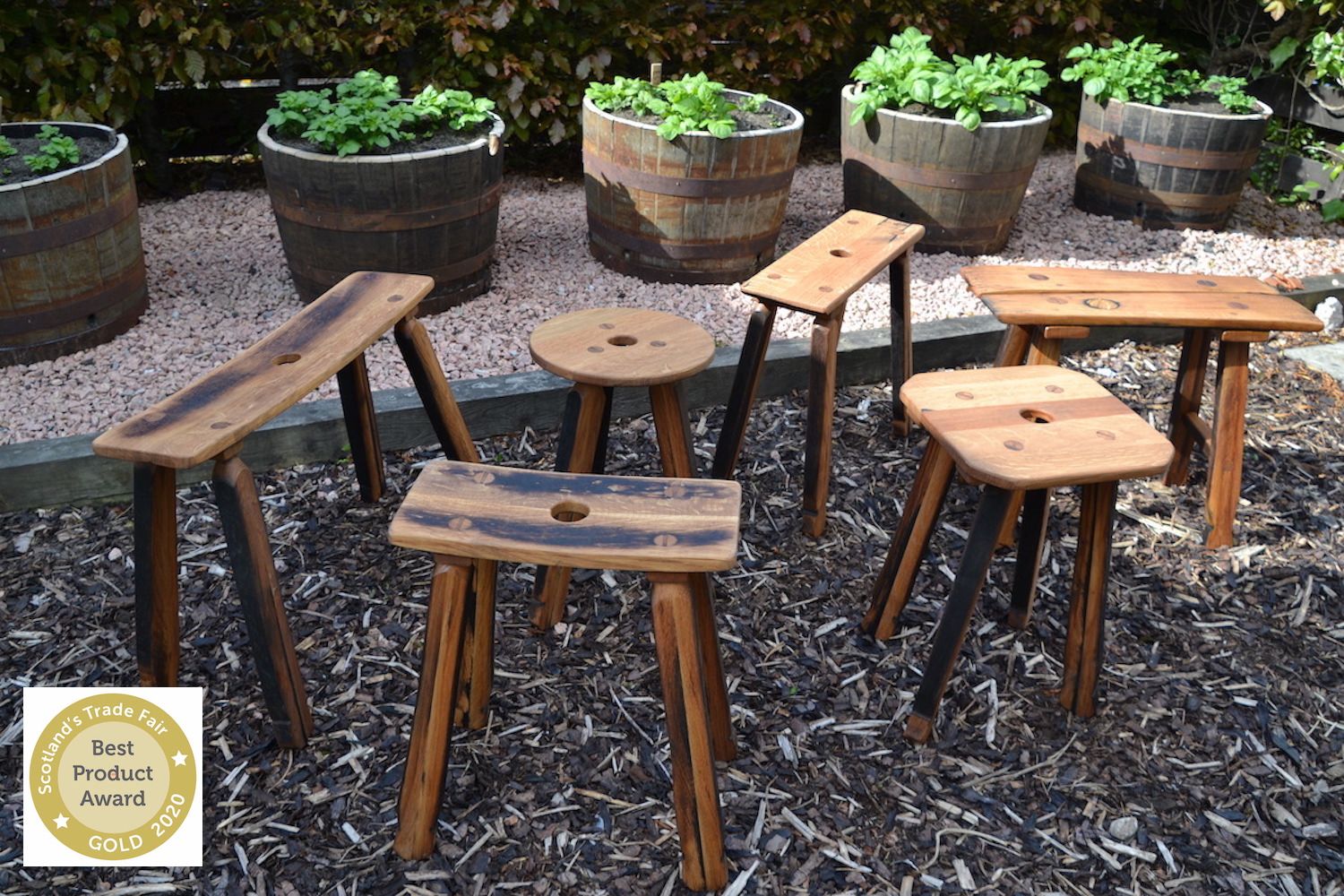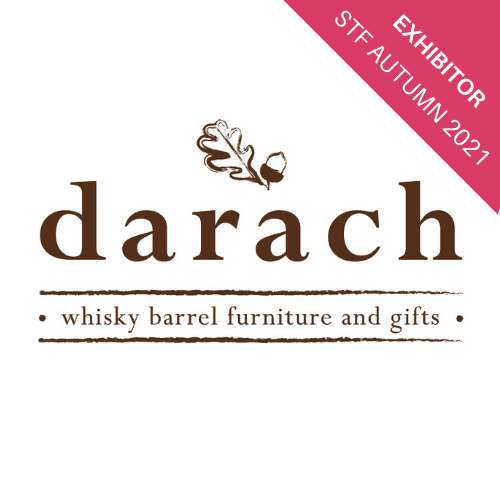 Darach is a small family business based in Inverness. Our small team of three takes pride in creating quality furniture and smaller gift items from vintage oak whisky barrels.
We try to maintain the character of the barrel in our pieces, reflecting any scars, fissures and other rustic features of the orginal barrel ... so just as every stave, lid and ring is different, no two Darach pieces are ever the same.
We want our customers to see and touch the products, appreciate the differences and choose a piece for themselves. For this reason we work mainly wholesale and we really appreciate the work done by the gift shops, galleries and visitor centres who stock and sell our pieces and share our passion.
Our range varies from small gift items to stunning furniture pieces. Darach has been a regular at Scotland's Trade Fair for the past 9 years and we were delighted and honoured in 2020 to win the Best Product Award in the Home & Gift category for our pipe bench.
We don't have enough space here to show off all of our products but you can see them in full on our website - darach.scot
We like to get to know the people who stock Darach - email us at hello@darach.scot or phone Màiri on 07595 336527 for further information.
Address
Inverness
Highland
United Kingdom
Garden & Outdoor

General Gift

Interior Accessories

Scottish Gifts