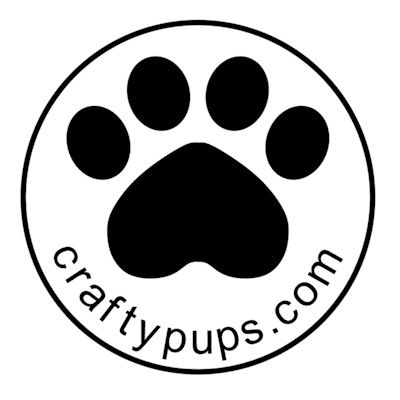 Craftypups are Neil and Rachael, a husband and wife team based in Glasgow, designing and making handmade wooden gifts and homeware.
We use sustainably sourced beech hardwood for all our coasters and plaques, which make up the bulk of our products. We have several product ranges, perfect for customers to choose something for any occasion, either for themselves or for friends and family: Christmas, birthday, Valentines Day, weddings, Mother's day, Father's Day, new baby, new home ...
Our individual coasters have proved very popular as inexpensive but unusual gifts, and we have also found that customers tend to mix and match coasters from across our different ranges to make up a set that's personal to them or their intended recipient. We also have some sets of 4 already packaged up, having found that these were selling well.
Our horseshoes and wine glass holders are made from high quality meranti plywood, and we use sustainably sourced idigbo hardwood for our dinner dice.
Address
Glasgow
Lanarkshire
United Kingdom
A perfect gift for readers, and a great talking point at the shop counter, these thumb book holders will be popular with your customers
We have a wide range of handmade wooden gifts and homeware, including coasters, hanging plaques, book holders, horseshoes, wine glass holders and dinner dice. New products are being added regularly so ...

This is the order form for all Craftypups products - please complete and email to contact@craftypups.com, or call us on 07495 551392 and we will help you with the ordering process. The order form will ...

Our range of handmade beech coasters, laser engraved with original artwork depicting well known Glasgow places and buildings

Our thumb book holders are carved from sustainably sourced beech hardwood, and laser engraved with a choice of messages. The centre opening fits over the reader's thumb, allowing the holder to keep th ...

We have a range of products that are perfect as gifts for weddings, Valentines Day and engagements - handmade wooden coasters or hanging plaques, or lasercut wooden horseshoes and wine glass holders.

A modern take on "Keep calm and carry on", these handmade beech coasters come in a variety of drinks

Our range of laser cut horseshoes are popular for wishing good luck on many occasions or life events, such as a wedding or a new baby

Some of our more unusual gifts are difficult to categorise, like our dinner dice (cuisine and options), wine glass holders, and a couple of our coasters ...
General Gift

Interior Accessories

Kitchen & Dining

Scottish Gifts