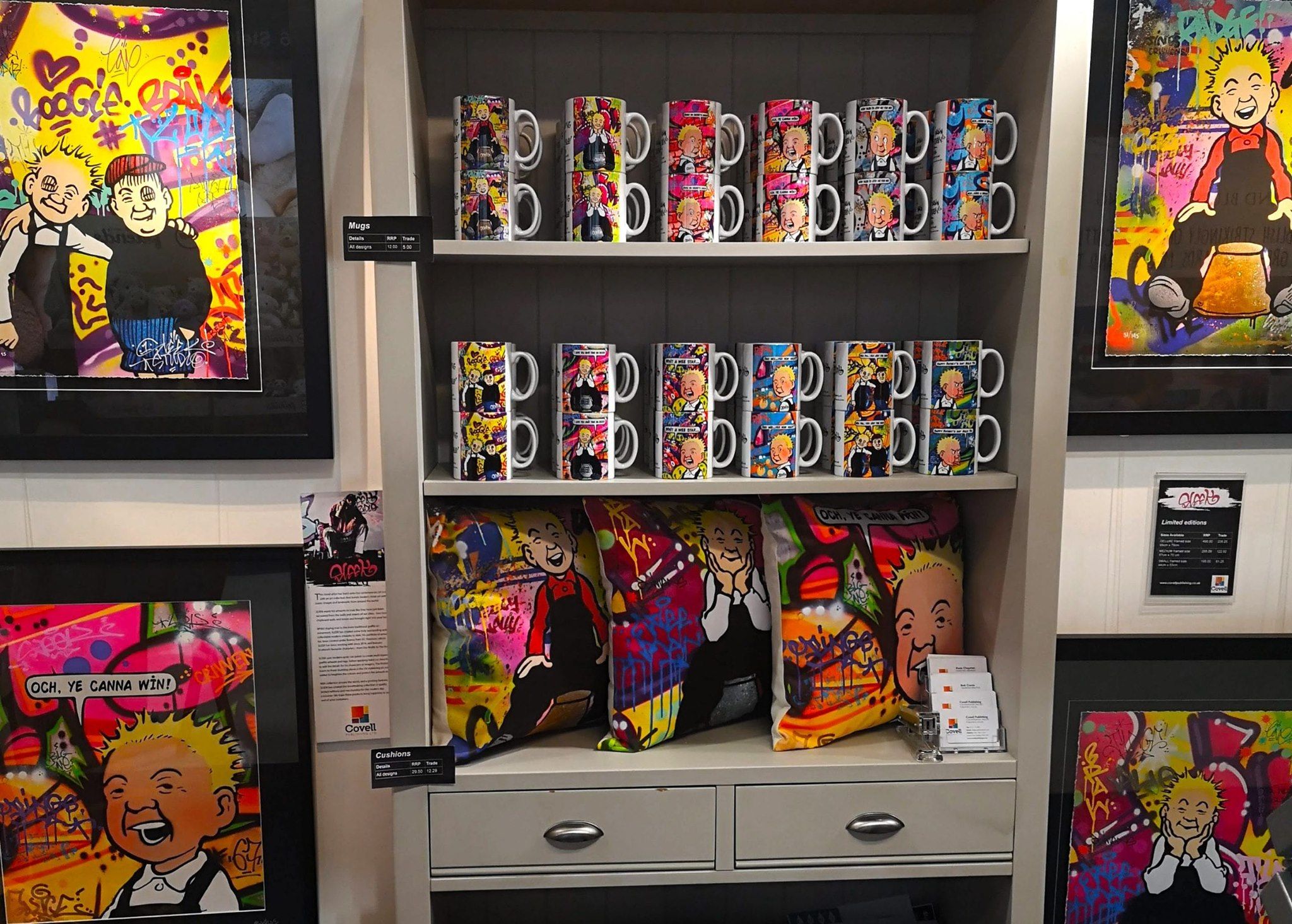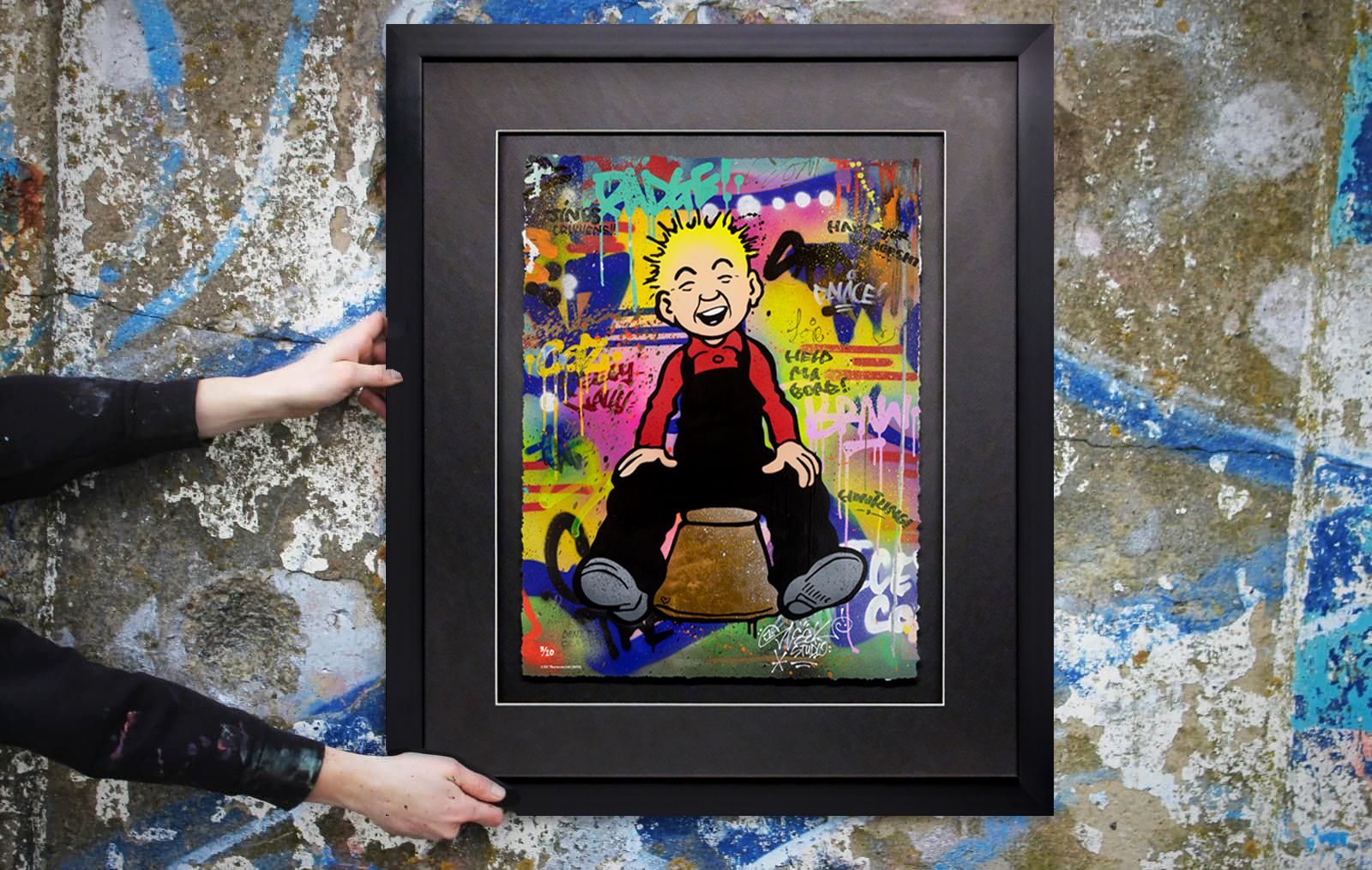 Introducing....SLEEK
Scotland's Favourite Street Artist!
Hello from all of us here at Covell Publishing.
We represent the street/graffiti artist, SLEEK, a young classically trained graffiti/street artist that produces work under license with DC Thomson.
A range of fantastic BRIGHT and EYE-CATCHING artwork is available on a range of merchandise that has been specifically designed by SLEEK himself.
Over the past year our trade partners have enjoyed high volume sales and repeat purchases.
Take a look at a selection of our wide range by clicking on 'PRODUCTS' and
DOWNLOAD THE FULL BROCHURE by clicking the 'sales brochure' tab.
Address
Peebles
SCOTTISH BORDERS
United Kingdom
3 sizes available Hand signed by the artist Download the full trade brochure for trade prices, see under the 'Sales Brochure' tab

3 sizes available Hand signed by the artist Download the full trade brochure for trade prices, see under the 'Sales Brochure' tab

3 sizes available Not numbered Download the full trade brochure for trade prices, see under the 'Sales Brochure' tab

3 sizes available - available framed and unframed Not numbered Download the full trade brochure for trade prices, see under the 'Sales Brochure' tab

3 sizes available Not numbered Download the full trade brochure for trade prices, see under the 'Sales Brochure' tab

Available in 3 sizes Download the full trade brochure for trade prices, see under the 'Sales Brochure' tab

Available in 3 sizes Download the full trade brochure for trade prices, see under the 'Sales Brochure' tab

Available in 3 sizes Download the full trade brochure for trade prices, see under the 'Sales Brochure' tab

Trade Price £16.98 RRP £35.99 More designs available.  Download the full trade brochure for trade prices, see under the 'Sales Brochure' tab Cushion insert included.

Trade Price £16.98 RRP £35.99 More designs available.  Download the full trade brochure for trade prices, see under the 'Sales Brochure' tab Cushion insert included.

Trade Price £9.48 (for a 4pk) RRP £14.99 (for a 4pk) 15 designs available Each design comes as a pack of 4
Special Offer: Free delivery on all orders over £250

Get FREE DELIVERY on ALL trade orders over £250 in value.

This offer is only available at the show

Offer expires on: 31-Dec-2021
Art & Prints

General Gift

Greetings Cards & Stationery

Interior Accessories

Scottish Gifts