Big Pot Co.
Collection: Invest Northern Ireland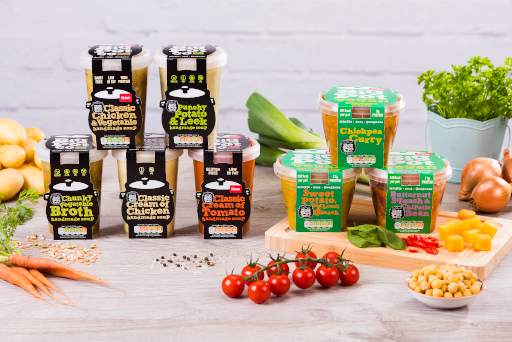 Big Pot was created in 2009 by Alison Seaney a Food Technologist from a local farming Background.
Founded on a passion to develop & produce the best range of fresh, wholesome, convenient soups, Stew, Curry and new plant based meal pots for retail & foodservice markets.
Big Pot Co products are widely available in retailers across Northern Ireland and the UK.
Our award winning products use both traditional and on-trend flavours - all of which are made by hand in small batches to ensure consistent, great-tasting soups and meals, time after time.
From the start focus was on the following core values:
Sourcing fresh local ingredients where possible
Providing home-made quality convenience
High quality fresh, affordable, clean label, authentic traditional recipes
NPD is our passion, with us having the capacity and expertise to produce bespoke recipes faster than large enterprises in line with market trends.
From our Kitchen to Yours: Simple Real Goodness.
Address
Cookstown
Co. Tyrone
United Kingdom
Food to Go

Organic, Ethical & Vegan

Food Service