Amulet of Orkney
Collection: Creative Orkney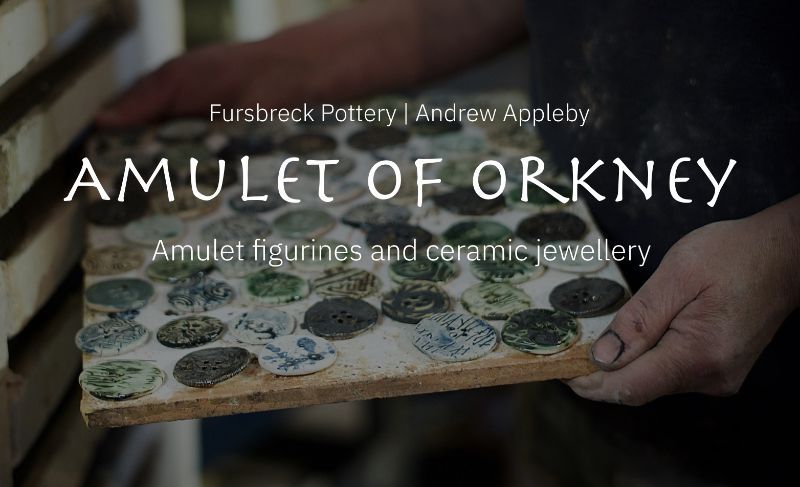 Amulet Of Orkney creates splendid ranges of beautiful, but low cost ceramic pieces.
We use a white clay, which at the high temperatures we fire at, gives porcelainous sheen. Being finely made, the earrings, brooches, pendants and buttons are light, yet sturdy.
The animal figurines are hand made by Anne~Marie, who's loving skills with them really shine through. Each one has its own charming character beaming at you.
The Neolithic House Goddesses are inspired by The Westray Wifey, who was unearthed in a Neolithic house at The Links of Noltland, where the ocean constantly erodes the land away.
Our team is here to help you chose your items. With the jewellery it is oft best to go for a selection of colours and finishes. They are all popular for their own reasons.
Sharing the famous Harray Potter's workshop at Fursbreck pottery, our dedicated team works to perfect our splendid ranges of jewelry and figurines.
Address
Harray
Orkney
United Kingdom
Art & Prints

Fashion Accessories

General Gift

Glass & Ceramics

Jewellery & Watches